I wanted to show you what I have been working on lately!
I had an old lamp that broke and decided to upcycle it.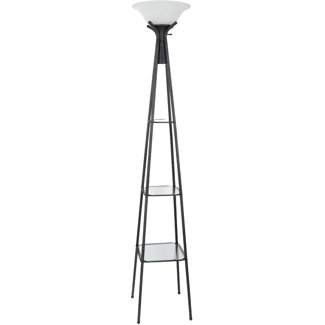 I saved the shade for a garden totem and was going to trash the stand but I thought I may be able to make a bird bath or garden trellis out of it. I decided on the birdbath. One of the legs on bottom was broken so I took the other 3 legs off and it was the perfect height to be able to see it from inside the house! I bought a large platter at the Goodwill last summer thinking it would work as a birdbath bowl and it did work perfectly! I just used E6000 glue to attatch the bowl to the top and let it dry overnight. Here is my $3.00 Birdbath that allows us to see the birds from our livingroom window!
I just love it!! What do you think? My camera is not working so I apologize for the poor quality phone pics and the finger in the corner but you still can get the gist of my birdbath!
How have you upcycled things for yard decor or yard art? Please share any pics in the comment section or leave the link to your blog pics! I would love to see what you came up with!!
Creative Blessings,
Lisa
PS Remeber to put a pre 1982 penny or two in it to help prevent algae. 1982 and newer pennies are mostly zinc and won't work!
I w